Investing in the arts has a ripple effect.
It's no secret that arts activities can be fun, inspiring, thought-provoking and entertaining. They can bring joy and beauty to our lives. These are all big reasons why we love arts and culture so much.
But perhaps not as well-known are the incredible ripple effects that result from the work of Ontario's professional artists and arts organizations. We're talking about things like:
Economic benefits – like funding new works that go on to earn a significant return on our initial investment.
Attracting tourists – and research shows that when travelers come to experience Ontario's vibrant arts scene, they stay longer and spend more than the average tourist.
Creating jobs today – not just in the arts sector, but other sectors that benefit from arts activity.
Training for the jobs of tomorrow – providing youth with opportunities to learn key skills and launch their careers.
Offering safe, empowering spaces for vulnerable and marginalized people to feel valued, included and able to achieve their goals.
Giving you the chance to tell your story – because, whether you're a lifelong resident of rural Ontario, a new immigrant to suburban Toronto, or an Indigenous knowledge-carrier – your personal history and experiences matter.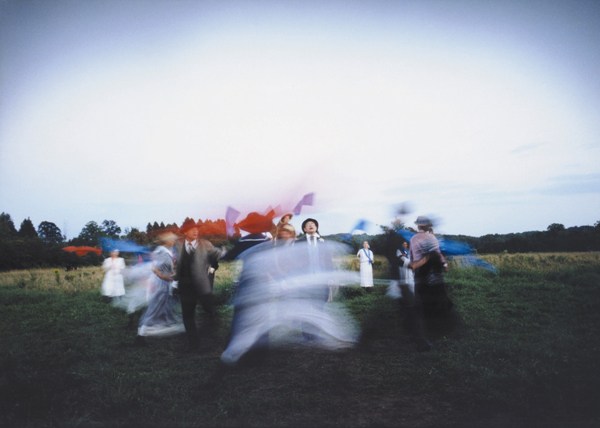 When the Ontario Arts Council (OAC) invests public money in the work of artists and arts organizations, we're also investing in the ripple effects that their work generates for Ontarians, in communities across the province.

We invest in the arts because we think they're essential to society. But we also invest because arts add value.
Don't just take our word for it, though. Hear directly from OAC-supported artists and arts organizations about the ripple effects that emanate from their vital work, with new stories added every two weeks.
We'd love to hear from you about the ripple effects of your community's arts activities. Find us on Facebook and Twitter, and be sure to use the hashtag #ArtsAddValue in your post.
Photo courtesy of 4th Line Theatre