Over the past decade, Toronto has become increasingly known as a hotbed of music industry talent. Most of us know the big name performers who have come to dominate the airwaves and Billboard charts. Not as well known are the new generation of producers, business minds and other creators who play a huge role behind the scenes in revolutionizing and sustaining the sector.
"It's obvious that there's lots of talent in Ontario, in Toronto," notes Annalie Bonda, the executive director of The Remix Project – a creative arts training program in Toronto for promising but underserved youth. "It's a matter of everyone working together to lift that up and provide international recognition and being able to see those success stories come back."
And that's exactly what The Remix does. By creating an environment where everyone lifts each other up, they are actively levelling the playing field, opening doors, and empowering participants in their communities and careers.
"There are so many incredible things that can come from it."
Established in 2006, The Remix Project is a training program for youth aged 16 to 24 looking to pursue a career path in the creative arts – from music to graphic design and photography and videography. It's specifically designed for young people who have already put a lot of work into their craft, but who, for a variety of reasons, don't have access to the formal resources, training or networks that would help them ascend to the next stage of their careers. It's about helping these emerging creators succeed, while also developing a more diverse workforce in Ontario's cultural and creative industries.
Crucially, the Remix's training programs are completely free of charge as Bonda explains, "When you [level the] playing field, by taking away financial barriers or [providing] access to resources, and you give that to the young person and let their talent thrive – there are so many incredible things that can come from it."
Because they don't charge tuition fees, public funding is key to The Remix's ongoing operations. "The Ontario Arts Council believes in what we do as a community and they believe that we can help bring these youth and these artists forward and help them advance," states Bonda. We wouldn't be able to do this type of work without that type of funding from them."
Did you know? 78% of Canadians believe that the arts help children from disadvantaged communities succeed.

Source: Building the Case for Business Support of the Arts. The Strategic Counsel for Business for the Arts, February 2015.
Setting the tone for success
Youth accepted into the nine-month program focus on one of three streams: education, employment or entrepreneurship. At the end of the program, there's a graduation celebration that also serves as a talent showcase for industry players – including music labels, corporate partners and potential employers.
Remix's training program is designed to provide not only technical training, but also one-on-one mentorship and life skills development – all in a supportive community environment. It's this precise combination that participants value so much.
"Every day, a young person tells me how much their life has been impacted by not just The Remix Project, but the community itself," says Bonda. "That they were able to get into doors that they wouldn't have without being a part of this network, without being a part of this industry, without having the support. And being able to knock down some of those doors, and push those glass ceilings, open up their eyes and their vision, and allow their artistry to just live, is something that will always keep this organization moving forward."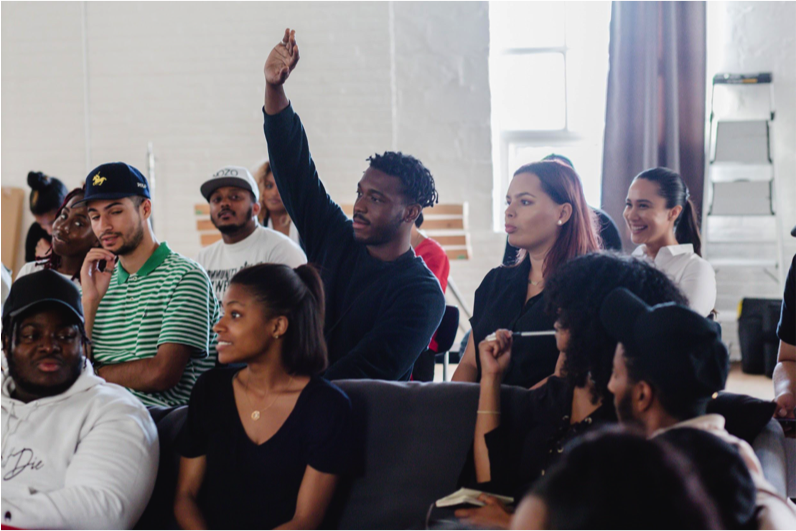 Started from Toronto, now we're here
These days, The Remix Project isn't just moving forward – it's blasting full steam ahead and getting attention from all around the world. Now, they receive applications from places as far-flung as the U.K., Australia, and countries all over Asia. "Part of that is because our alumni continue to champion the work we do," explains Bonda.
And of course, a large number of Remix alumni are making strides on an international scale and elevating Canada's reputation in the arts. Some of those star participants include Juno award-winning singer and songwriter Jessie Reyez and Matthew Romeo, an accomplished DJ who performs with big name artists such as Wyclef Jean.
Did you know? Arts and culture play an important role in building Ontario's brand and international reputation for creativity, innovation and excellence.
Stability to embark on the next steps
Ultimately, though, Remix's goal isn't to create stars – it's to invest in artists as people and as future leaders. "It's one thing to recognize commercial success stories, but also the many success stories of the people who are coming back, to contributing to their community, that is really important," says Bonda.
"Many of our graduates continue to say to us that The Remix Project changed their life, and it changed their life not just for them personally, but it also changed their community," she continues. "I think that will always resonate with me and with everyone at Remix – that not only are we changing the life and impacting one person, we're changing the community around them."
With support from the Ontario Arts Council, Remix hopes to flourish for years to come. "What the Ontario Arts Council has been able to provide Remix is stability, sustainability and belief in the work that we do," says Bonda. "It is core of what it is that Remix does, and the reliability that the next steps are always going to be in sight for us."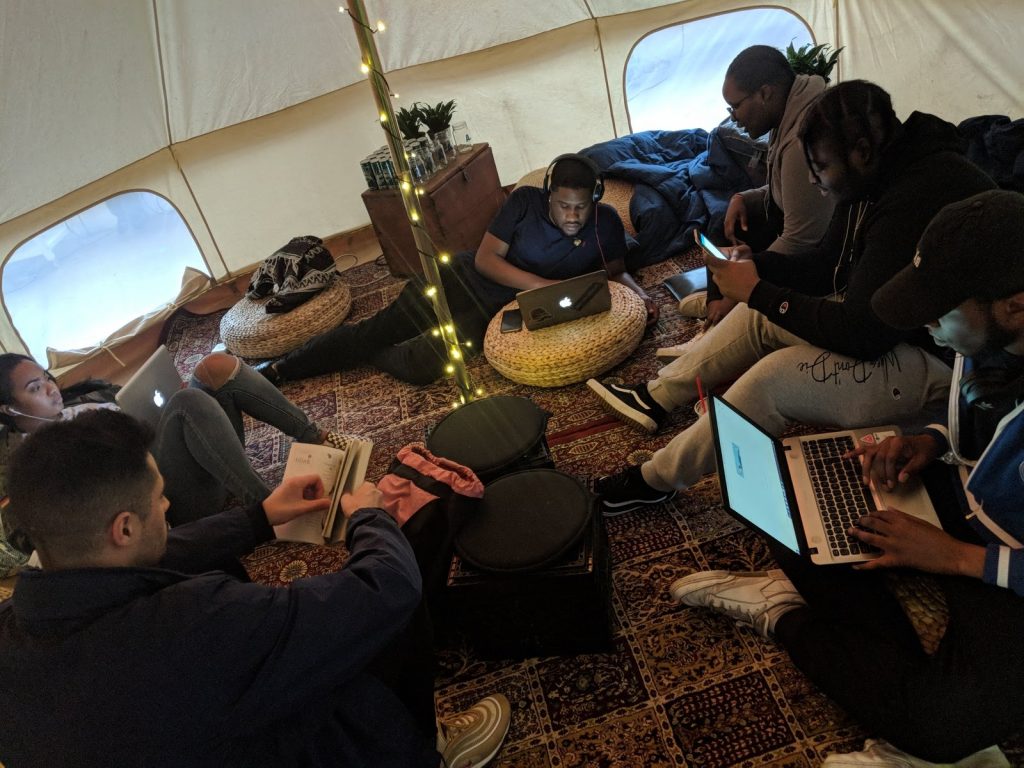 All photos courtesy of The Remix Project.