Some of history's best-known artists – from musicians and writers to painters and actors – are known to have struggled with mental health and addiction. Often overlooked, is that artists with mental health and addiction challenges can thrive creatively and personally when they have access to the right support systems and opportunities.
That's where Workman Arts comes in. For more than 30 years, this organization has been empowering people with mental health and addiction challenges by providing a refuge for creative exploration and the chance to become active in a vibrant artistic community. Through their three decades of experience, the organization knows first-hand how both of these play an integral role in facilitating recovery and maintaining health.
Reducing Isolation, Creating Community
The story of Workman Arts begins in 1987, when Lisa Brown – a psychiatric nurse at Toronto's Centre for Addiction and Mental Health (CAMH) – made a fateful observation. Patients in psychiatric treatment often feel stuck and bored, which only exacerbates their challenges and slows their recovery. Brown's idea was to get patients involved in a theatre production – an art form chosen because there were many different ways that people could participate (for example as actors, writers, set painters or dancers).
The first show was a success – and what began as an eight-artist production continued to gather momentum. In 1991, Brown formalized Workman Arts as an independent organization with an aim to integrate people who receive mental health services in the professional theatre community. And from there, Workman Arts's activities expanded into other arts forms.
Today, Workman Arts is home to 425 member artists, from musicians to visual artists to filmmakers. Members get access to studio space, equipment and materials, as well as opportunities to present their work publicly.
Perhaps most importantly, though, is that member artists become part of a supportive, encouraging community. As noted by Workman's executive director, Kelly Straughan, "A key determinant of mental health is to reduce social isolation. So, a place like Workman Arts becomes a big part of someone's recovery and of maintaining their mental health."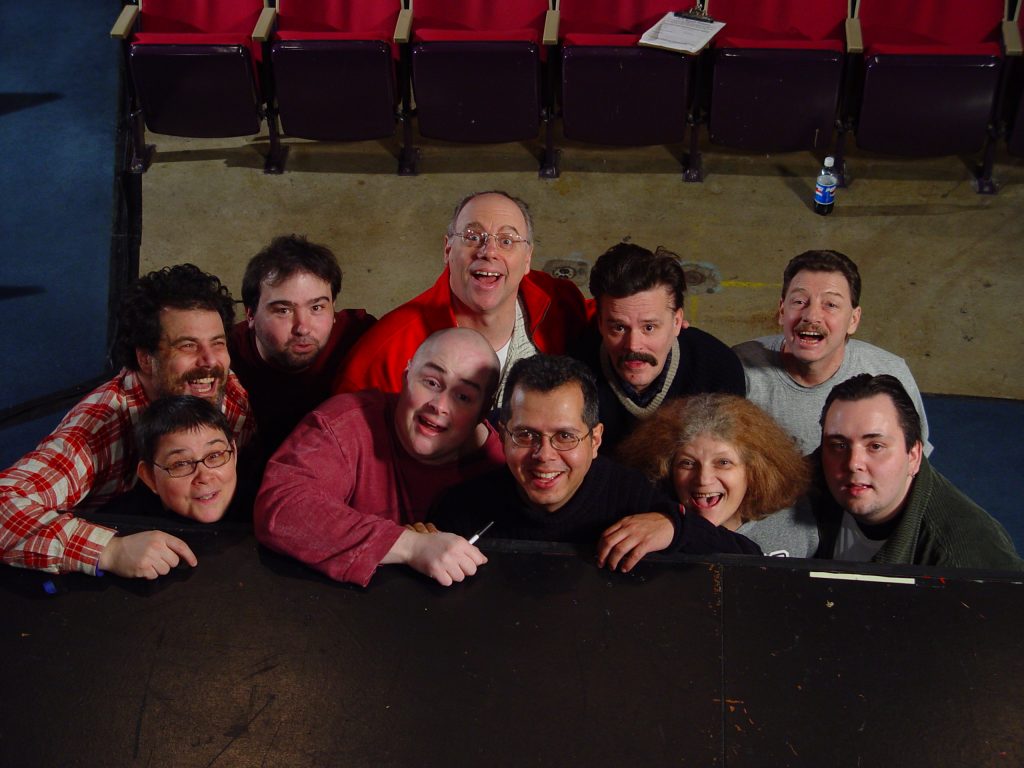 Did you know? 92% of Ontarians agree that exposure to arts and culture is important to individual well-being.

Source: Arts and Heritage Access and Availability Survey 2016-2017, Environics Research Group, March 2017.
"When someone has had mental health or addiction challenges, those opportunities haven't always been there for you"
At the centre of the organization are its training courses, which at Workman Arts, are a way of breaking down barriers. "In the past, there were very rigid definitions of what it meant to be a professional artist," says Straughan. "You had to go to school, and study your craft, and have certain experiences in the professional world. But when someone has had mental health or addiction challenges, those opportunities haven't always been there for you, and you haven't been able to access them – even though you are dedicated to your practice."
Training courses can serve as a stepping-stone towards launching a career, especially for participants who haven't always been supported or encouraged in their artistic pursuits. They can also build confidence in a way that allows them to pay it forward.
As Straughan notes, "One of the things that we do here is to try to make sure that all our instructors identify as having lived experience. Many of them come up through our training programs – they start off attending classes and then they start teaching the classes and they do become leaders within the community."
This kind of growth benefits the individual as much as it does the community. "Maybe at one point they wouldn't have thought they would ever teach a class, or wouldn't really define themselves as professional," Straughan continues. "But over the years, they think to themselves, 'Yeah, you know what? I have something to share.' It's nice when we see that transition happen."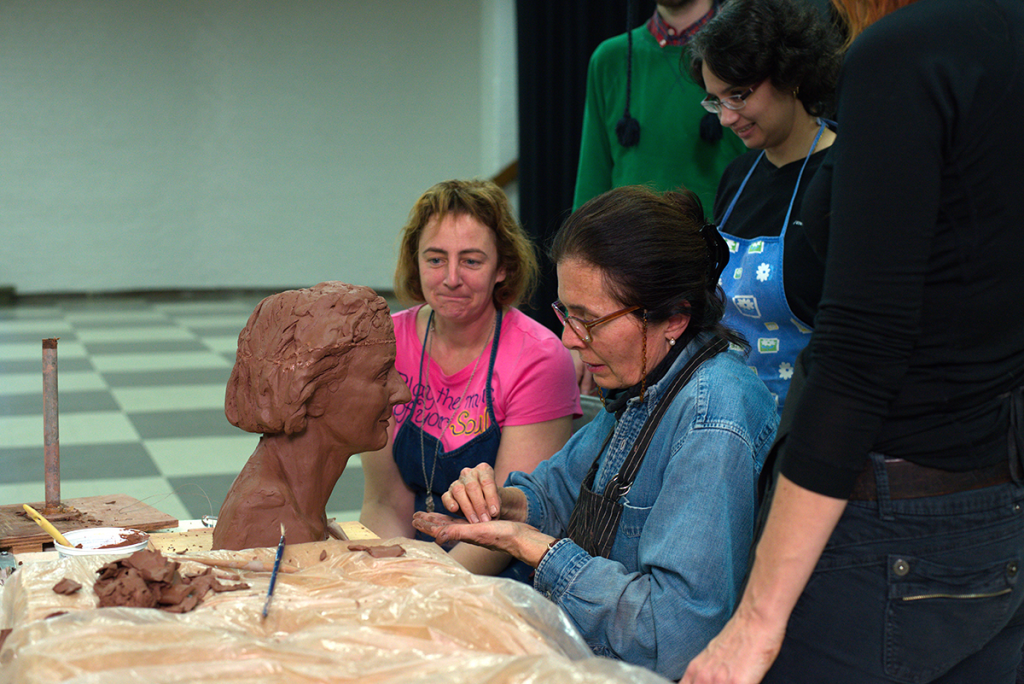 Making disability arts a priority
The Ontario Arts Council (OAC) has funded Workman Arts since 1993. And as Straughan relates, "OAC has been so very helpful, and one of our very best supporters. Without OAC I don't know where we would be. It would certainly be a much smaller and less active organization."
With support from OAC and other public funders, Workman Arts has been a leader in establishing disability arts as a recognized field. And since 2014, artists with disabilities (including those with physical, mental and learning conditions) have become one of OAC's six priority groups. Now, OAC offers a suite of programs and accessibility supports for Deaf artists and artists with disabilities, all developed through consultations within these diverse communities.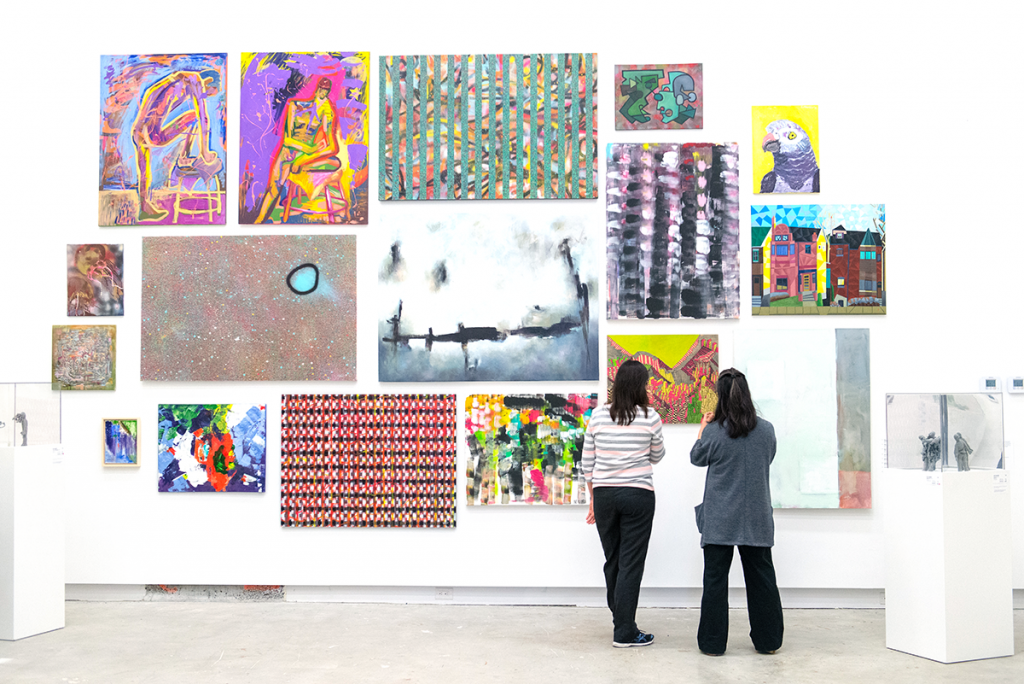 "This is exactly why we're here"
In addition to empowering artists, Workman Arts is committed to redefining society's perceptions of mental health and addiction. "The public side of what we do is fighting stigma and discrimination," says Straughan. The organization accomplishes this through outreach and events that are open to the broader community.
One example is Rendezvous with Madness, an annual event believed to be the world's largest mental health festival. Another is Being Scene, a juried art exhibition featuring a mixture of established and emerging artists. Straughan particularly treasures a memory from last year's event.
"We had an artist who was exhibiting for one of her first times. She was just thrilled about being involved and couldn't believe her art was on the wall. The opening night, she ended up chatting with someone about her artwork, which is huge. A lot of our artists find that part a real challenge – that part where you stand and sell your art to someone or talk about your art. It can be very uncomfortable – some artists even avoid opening night because of that.
"This artist came, spoke about her work to someone and then that person purchased the art. This artist was over the moon. I've never seen her so excited, and she couldn't believe her artwork sold."
"To see those moments where they've accomplished so many things in one evening is so gratifying. You have these moments where you go, 'This is why we do it – this is exactly why we're here.'"
All photos courtesy of Workman Arts.